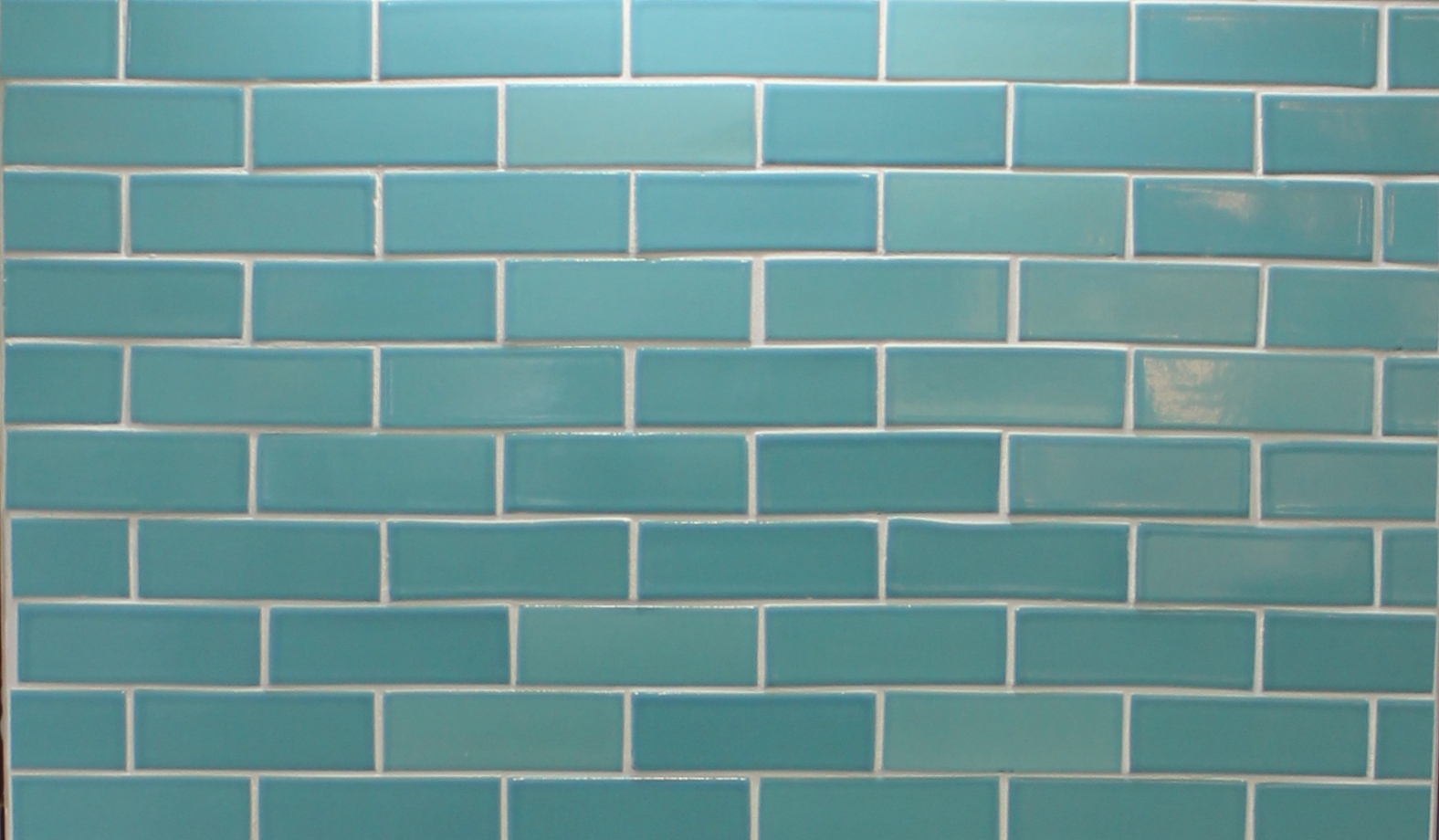 CHROMATICS: TRIKEENAN'S NEW HANDMADE SERIES
We've taken our production methods and created the best in handmade special purpose tile. Hand-cut, hand-cracked, hand-sprayed porcelain mosaics will be soon be available in a variety of bright, modern colors. We're calling this new series, Chromatics, and if exact dimensionality or color is a requirement, we suggest that you select mass-produced machine-made tiles.  Each tile will show individual flare and character.  Transparent glazes will undulate and show a subtle range of light to dark. These fun, eye-catching colors demand to be seen and will make a brilliant statement in your next project.
HANDCRAFTED VARIATION:

Trikeenan products are handcrafted using a variety of ceramic mediums and methods. Our tiles are formed from wet clay and hand-finished. Due to the nature of handmade tile, glazes will vary slightly in color, density and surface quality from tile to tile and lot to lot. The tiles are fired in small, high temperature kilns, and the color range may be affected by air circulation, placement within the kiln, or whether a complete order fits into one or multiple kilns. Color variation is an aesthetic that enhances the depth of ceramic glazes. It is important to understand that while our samples provide a representation of our glaze ranges, variation is an inherent characteristic of the beauty of handmade tile. As you go through your selection process remember that no two tiles or firings are exactly alike. Please inquire about the degree of range any given color is likely to exhibit.

UNDERSTANDING MESHING:

All handcrafted sheets are surface mounted with clear vinyl tape. Each pattern has it's own unique conversion formula to determine the amount of sheets necessary to cover a specified area. Please use the conversion formulas listed on the Price Sheet for converting the square foot measurements to number of sheets. For example, a 1 x 1 square grid carries a conversion formula of "number of square feet needed x 1.07." If a client needs to cover 25 square feet, multiply 25 by 1.07 to get 26.75. We only sell full sheets, therefore 27 sheets of the 1 x 1 square grid pattern would be needed.

SPECIFICATIONS:

Some glazed tiles may be susceptible to crazing; this will not affect their suitability in any way and is not a defect in the tile. We highly recommend that you thoroughly seal all tile prior to grouting.

Our many dimensional sizes allow for a limitless array of design options. All of our tile is made from high-fire porcelain resulting in not only a very distinct color palette but also an extraordinarily dense, hard tile, suitable for a full range of applications, from interior walls and light traffic residential floors, to pools and outdoor landscape design. We do not recommend commercial floor applications. Exterior use is open to freeze thaw climates for the Chromatics series.

Trikeenan recommends referencing the TCNA for complete specifications.