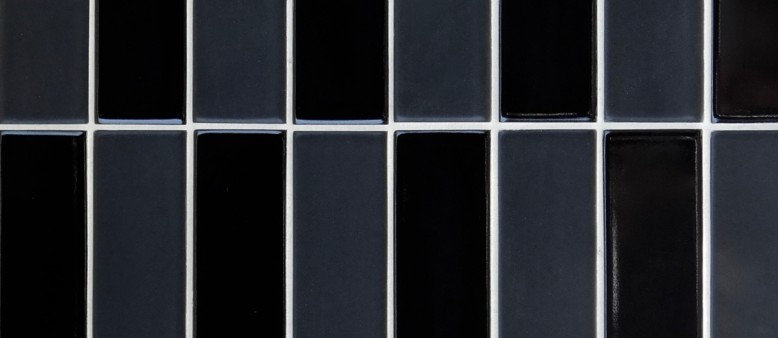 Color. Style. Creativity.
Affinity Essence is an inspired collection of handmade tile, offering an array of sophisticated ceramic glaze colors.  The meek neutral tones and rich colors ignite creativity. The versatile tile sizes can be installed in various arrangements, and the colors can be blended to create a unique design.  Affinity Essence is sure to enhance interior residential and commercial spaces like no other glaze collection.  This collection pairs well with stone, marble, and porcelain materials to enhance each room and achieve a complete cohesive design aesthetic. With both style and durability, Affinity Essence will bring lasting beauty to your next project.
General Description
Trikeenan Affinity tile are formed from wet clay; finished, glazed and fired to 2200 degrees F. Custom tiles may be produced at other temperatures and with other processes.

Standard Specifications
Trikeenan conforms to ANSI 137.1 as Special Purpose Tile. Our tile are produced, graded and packed to our stated specifications.

How to Specify
Glazed, Affinity tile in actual size ________________ (specify actual size) and color ___________________ (specify glaze name) as manufactured by Trikeenan Company, Hornell, NY. Tile shall conform to ANSI 137.1 as Special Purpose Tile.

Availability
For purposes of specification, a typical lead time of 4-6 weeks is sufficient in most cases. Check with the factory or your local dealer for verification of  availability and delivery.

Color Variation
Most Trikeenan glaze colors vary from tile to tile, some more than others. These variations are intentional, resulting from our particular production methods and our choice of raw materials. When specifying a Trikeenan glaze, always work from a sampling of 3 or more tiles which represent the range of color you can expect on the job.

*Custom Color Policy:

Developing a custom color requires skill and vast knowledge of ceramic materials. Custom color requests will be considered based on a minimum order of 250 square feet. Trikeenan requires that a development fee of $300 be paid for custom color matching and testing - up to 3 attempts. Additionally, a 25% up charge will be applied to any product ordered that is not regularly offered in our product lines, i.e. custom developed colors or standard colors run on a custom tile body.